No one wants to experience hearing the bickering between your old Aunt Helen and Uncle Lou because they have to sit next to each other or the awkwardness between your college and childhood friends sitting at the same table. Figuring out the seating chart for your reception to avoid problems like this can be stressful and confusing. Well, have no fear and follow these helpful tips for a peaceful wedding reception everyone can enjoy!
Set a goal and give yourself some time.
Don't procrastinate! Try finalizing the seating chart at least five days before the wedding. If you have a calligrapher handwriting your name cards be sure to finish it before they need the finalized list. Remember to start working on the seating chart as soon as guests start responding, and be prepared for any adjustments that will need to be made due to cancellations.
Finalize your "anchor tables"
Decide whether or not you and your groom will be sitting at a sweetheart table or sitting at the head of the table with your bridal party and family. If you decide on sitting at a sweetheart table, then each set of parents and the bridal party will be seated at their own table flanking yours.
Create groups of people.
In order to avoid the awkwardness between your guests, create groups like college friends, co-workers, relatives, and so own with each other to avoid this issue. You have the freedom to mix it up as long as you know certain people will definitely hit it off. All your guests should be comfortable where they are sitting for the rest of the night.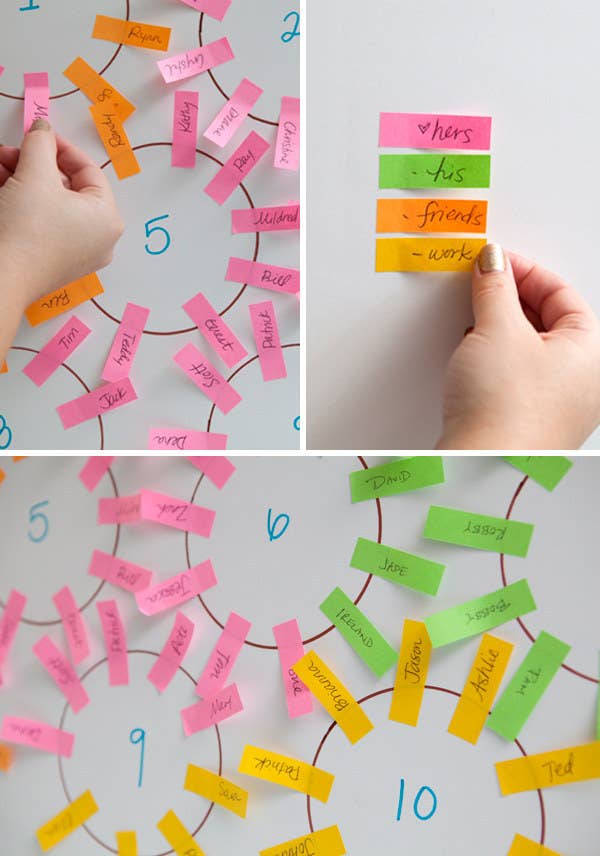 Recruit some helpers for this task.
Get an extra set of hands, whether it's your maid of honor, parents, or in-laws, when working on the seating chart especially if you have trouble figuring out how to group people together. This will certainly take a load off of your shoulders!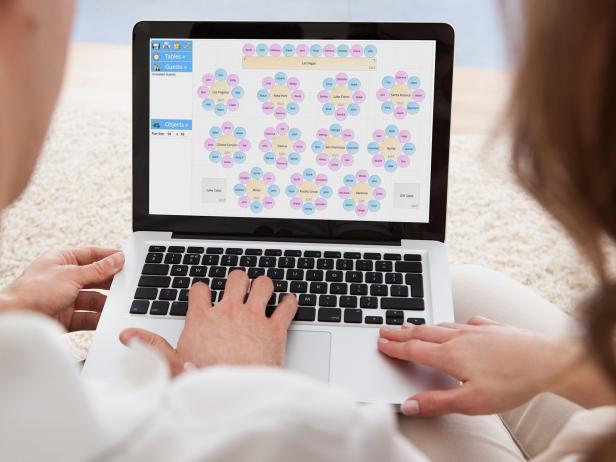 Remember to stay organized.
Organization is key when keeping track of  your reception seating chart. There are some helpful tools you can use to achieve a smooth and organized planning. Also, be sure that your wedding planner has access to the seating chart on your big day, so they can make any last minute adjustments if needed.
Now that you have these 5 helpful tips to refer back to, you are more than ready to tackle the task of figuring out your seating chart. At the end of the day everyone will be happily celebrating you and your spouse!