One of the most important aspects of your wedding is the wedding cake. The wedding cake is the centerpiece of your whole reception and guests are always ever so curious to see what kind of cake the happy couple decided to create. As the wedding cake is something everyone is going to see and taste, here are 3 helpful tips when creating your wedding cake.
Sizing Your Cake 
One factor to consider when creating the perfect wedding cake is the size. No one wants to run out of cake for their guests! This is why choosing the size of your wedding cake is so important. Sizing depends on how many tiers you would like and how wide you would like each tier to be.

2. Choosing Your Frosting
One wedding cake tip is deciding on whether or not you would like the exterior of your cake to be buttercream or fondant. If you can't decide, no worries! You can have both! You can request to have a layer of buttercream frosted over the entire cake before smoothing it all over with a sheet of fondant.
3. Align Your Wedding Cake to the Seasons
Nothing screams winter wedding cake like a caramel spice cake filled with caramel and a buttercream frosting. Or, try a white cake with cranberry buttercream frosting and filling!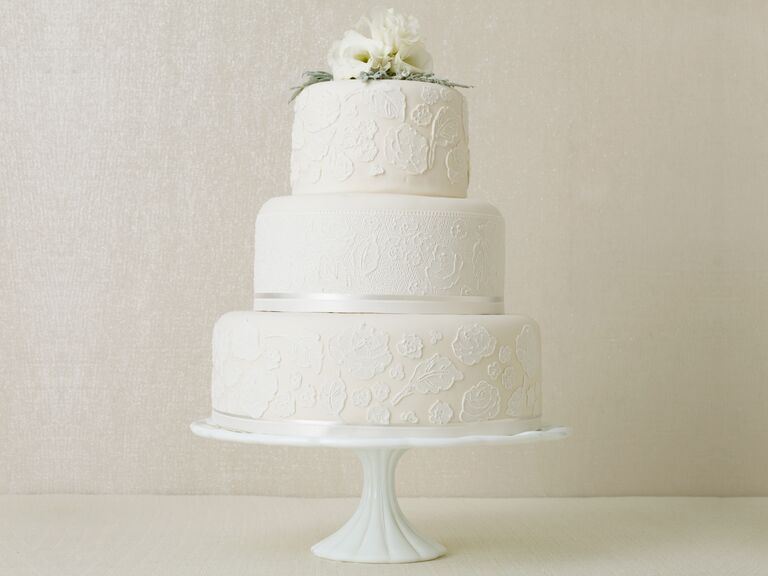 Adorn your spring wedding cake with loads of fresh in-season berries. Consider going for a fresh strawberry filling; or, try a lemon cake with a blackberry filling.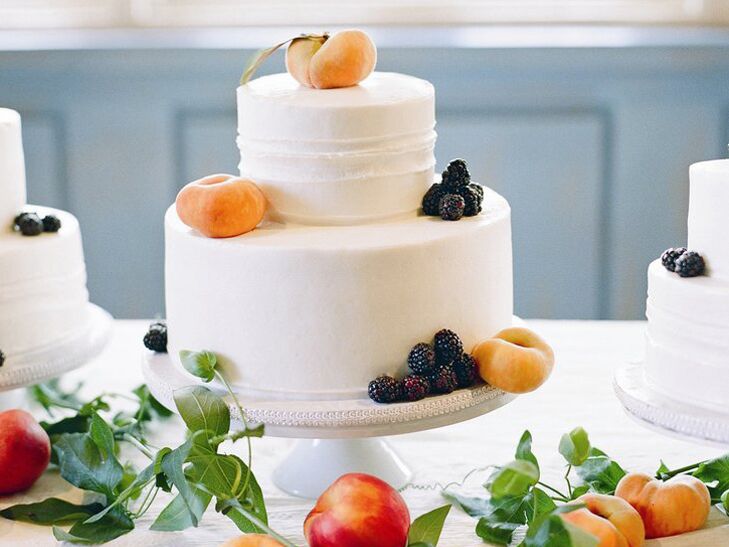 Great summer wedding cakes call for flavors like: lemon, orange, or raspberry. Have guests enjoy a  delicious raspberry and dark chocolate chip filling with a light buttercream frosting. An important wedding cake tip for summer weddings is: consider the weather. If you're having an outdoor wedding in the summer heat, fondant may be a better choice for wedding cake coverage because it withstands heat better than buttercream. 
The best wedding cake flavor for a fall wedding would definitely have to involve apples! Consider a naked cake for an interesting turn for your wedding. Fill you naked apple- flavored cake with cream cheese frosting and a citrus glaze. This wedding cake design fits perfectly with the autumn season and a rustic- themed wedding!